Ol' Man River Alive and Well?
(By John Lester/vieuxcarretimes.com) The Mississippi River, the Mother of New Orleans, has influenced the map of the modern world more than any other and all because of the great part it has played in the history of America. The Mississippi and its tributary, the Missouri, form the longest river on earth. The present spelling of Mississippi is a combination of French and Spanish. Pere Marquette first introduced the name into geography in 1672, spelled it Mitchisipi. From time to time, the Mississippi also has been known as "The River of St. Louis," "The Bourbon River," "The Colbert River," "Conception River," "Baude," "El Rio Grande De La Florida," "Tapatu," "Mico," "Tama- liseau," "Malbanchia," "Balbancha" "Las Palisados," "Escondido" and "The River Of The Holy Spirit," this last because it is three-tongued at the mouth. Continued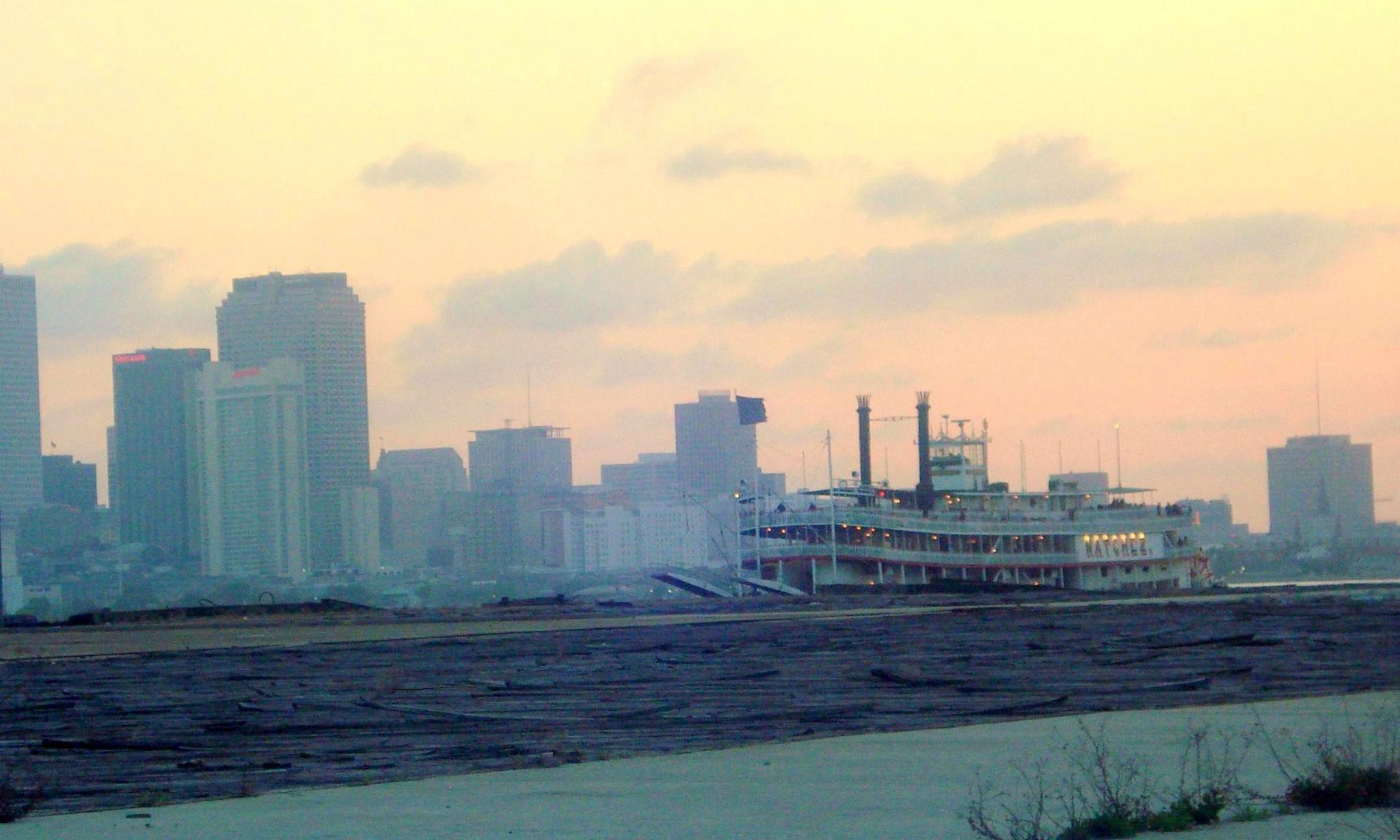 "The Natchez" paddleboat on Mississippi River at the river's crescent as viewed from New Orleans' Bywater neighborhood. This is where a sharp, C-shaped curve of the World's longest river is located, which slows the river flow and creates the siltation or high ground upon which the Vieux Carré (French Quarter) was built back in pre-Colonial days. That's why New Orleans is known as "the Crescent City". more...